We asked muralist Seth Weber to create an image to capture the vision of the Colorado Farm & Food Alliance: To foster a strong local food movement in Colorado that supports rural communities which are economically secure, socially equitable, and ecologically resilient.
We seek to raise $ 3,000 to complete this project. We deeply appreciate a contribution of any amount.
---
Community Farm Mural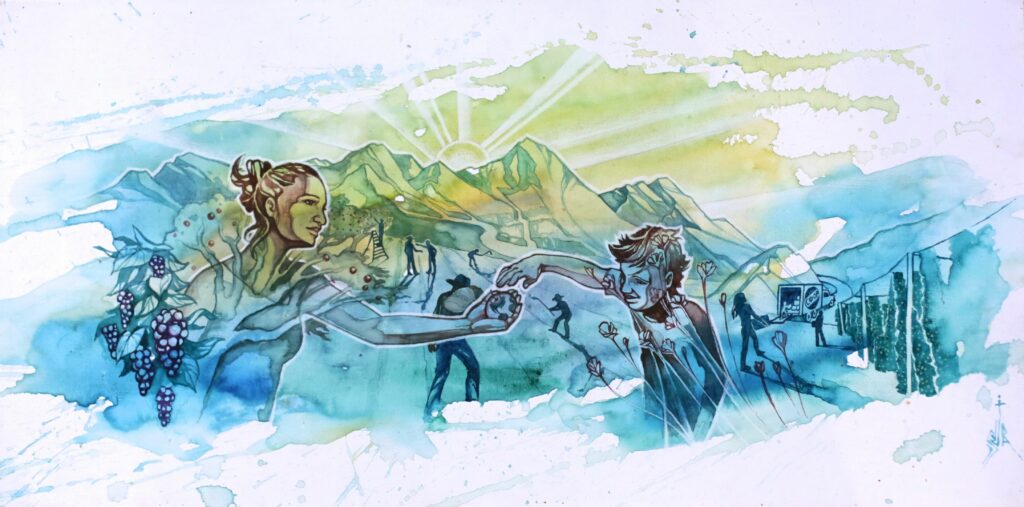 ---
Contributions of $120 or more will be recognized in a small installation accompanying the mural.


You can read more about Seth at the Elsewhere Studio website.  And you can learn about some of his other work in the community in this KVNF Community Radio interview.