North Fork Community Fair Brings Full Day of Musical Talent and Fun to Paonia Town Park Stage!
Ky Burt's debut full-length studio album, The Sky In Between (Release date: April 5th, 2019) features ten richly crafted songs rooted in the sounds and settings of the American landscape. It's the culmination of several years of intensive writing, performing, and re-working of songs, that span a Midwest upbringing, career as an environmental educator in Arizona, and ultimately landing Burt in his new home in the Pacific Northwest. Reflecting on connection, love and loss, the bustle of city life, the desire for and decline of small towns and quiet grounding places, it's a chronicle of how nature is a guide for our lives, and how impermanence and the passing of days is both beautiful and difficult. It's also an homage to ancestors, and the inherited yearning to re-root, reach for one's dreams and build new life again. As Burt relates, "Life is not a straight path, it's your own version of some crooked winding road that might just take you home again."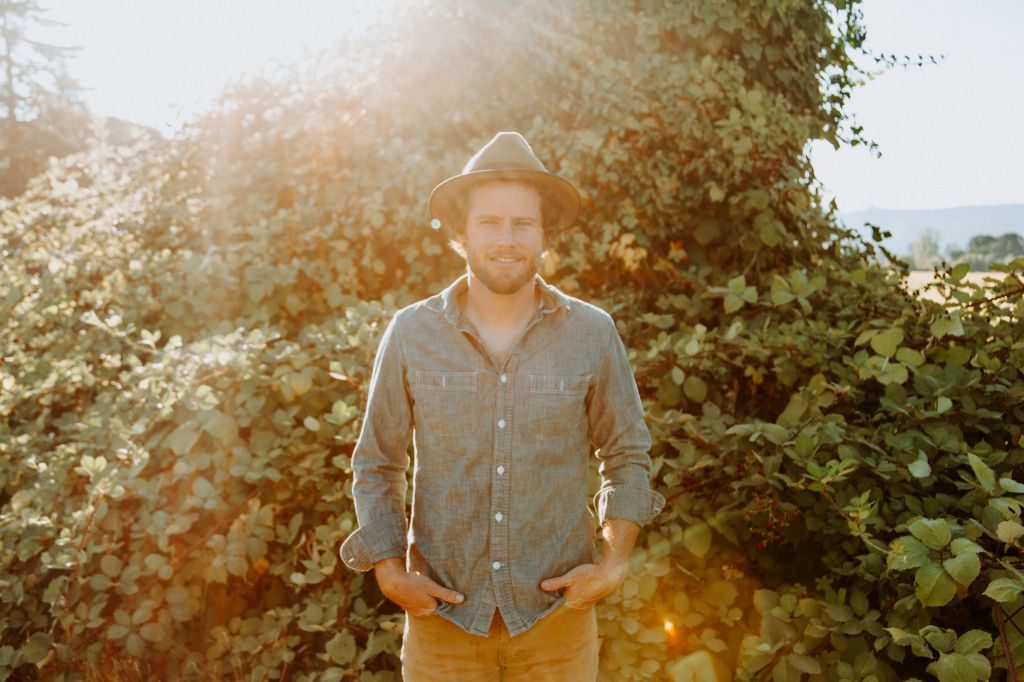 A multi-instrumentalist (acoustic and electric guitar, five-string banjo) with a wide range of influences spanning Appalachian string music, old country, and contemporary folk, Burt pulls inspiration from a wide vocabulary of American root forms to create a sound full of stunning imagery and melodic depth. Born in the American Midwest to a long ancestry of craftsmen, farmers, and teachers, Burt has been seeding his own unique craft through the art of song since childhood. His lyrics tell a story of miles traveled, landscapes gone by, lovers won and lost, and the search for a sense of place in an ever increasingly complex world.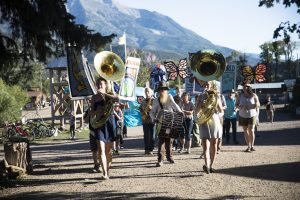 The multi-award winning North Fork Valley Community & Parade Band has been groovin' locally since 2015 and is co-directed by Jeannette Carey and David Alderdice.
North Fork Valley Community & Parade Band is a mixed ages community effort, sponsored by The Learning Council, that meets Monday evenings in Hotchkiss. They play a wide range of different types of fun and funky music on the bandstand and on parade.
North Fork Valley Community & Parade Band is directed by Jeannette Carey and David Alderdice. Jeanette is the Choral and Band Director for the 6th through 12th grades at the Hotchkiss K8 and Hotchkiss High School. She sings as well as plays the flute, marimba and sousaphone in different music groups including the Grizzly Pears and the Embodying Rhythm Marimba Ensemble.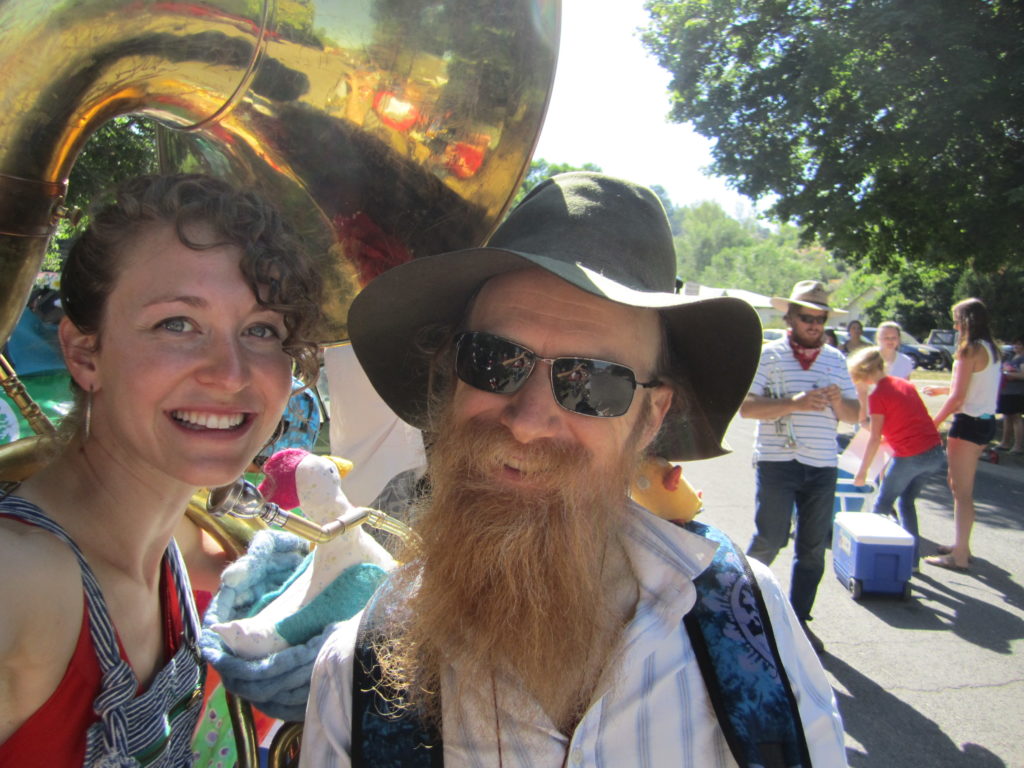 David Alderdice is the founder and lead teacher of the Embodying Rhythm School of Percussive Arts and is the Artistic Director of the World Music in Paradise Concert Series at the Paradise Theatre. He composes and arranges music as well as plays drums, percussion, marimba, and melodica in different music groups including FEAST and the Embodying Rhythm Marimba Ensemble.

We are excited to bring Lizzy Plotkin to the Town Park stage to showcase her debut solo record We Will Sing. Lizzy's place-based songwriting and fiddling is as exuberant as it is graceful. With reverence for the natural world and a humble, yet wise human perspective, Lizzy shares with listeners her joy and connection through original story, melody and voice.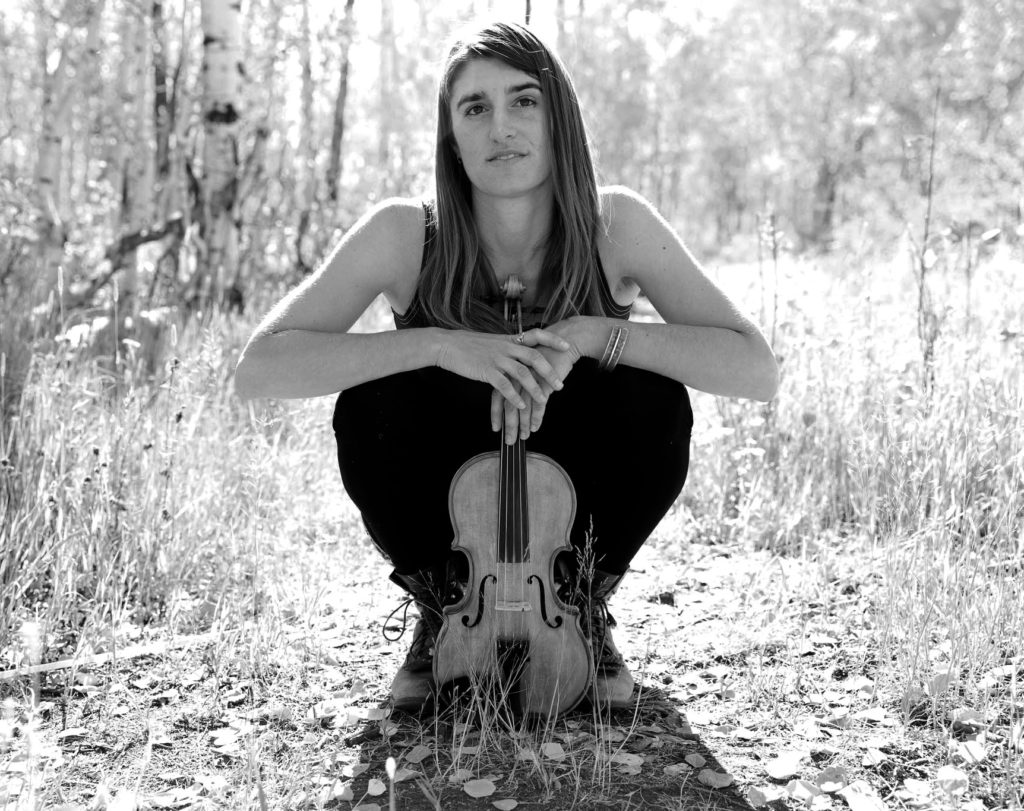 The sounds of Appalachian fiddles and banjos enliven Lizzy's music, while she is equally drawn to the groove of old-jazz, blues and swing. Seamlessly combining a rich heritage of musical influence, she has sewn a folk fabric of her own. John Hartford, Vassar Clements, Kate Wolf, Nina Simone, Patty Griffin, Sweet Honey in the Rock, Django Reinhardt and Bob Dylan all get seats at the table of heroes. In 2012, Lizzy co-founded Colorado folk trio Free the Honey, released three records, reached #1 on the folk dj charts with their album Fine Bloom and performed nation-wide until 2016. As a guest instrumentalist, she has performed with a number of electronic, blues, jazz, bluegrass and country outfits such as The Polish Ambassador, Martha Scanlan, Drew Emmit Band, Ragged Mountain Bluegrass, Pure Prairie League, Gypsy Jazz Social Club and Trout Steak Revival . She lives in Crested Butte, CO where she is an active community member and music instructor.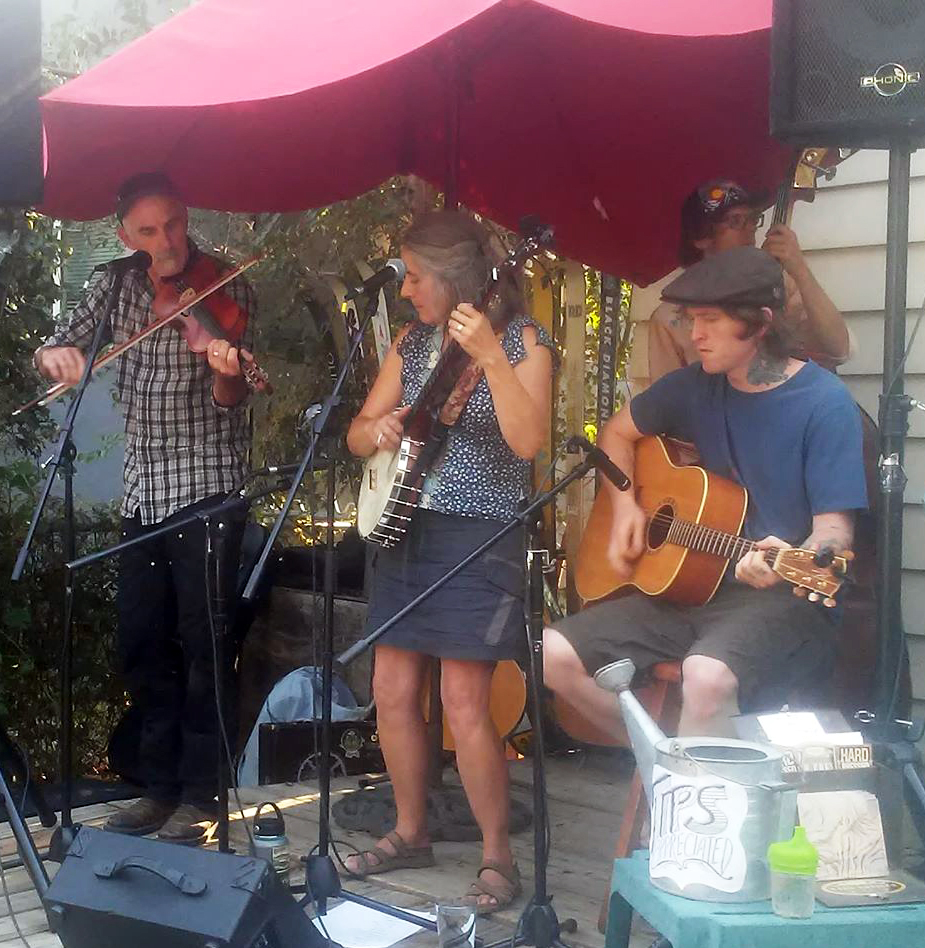 Hard Pressed is a marriage of two lives – of a fiddle and a banjo – of rich and pure harmonies.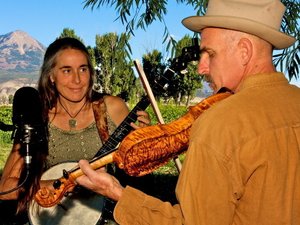 While performing in different bands at the same festival in 2005, Andrea Lecos and her banjo met Cory Obert and his fiddle, and a short while later they were married!

Their material is both original and traditional Americana-folk, Bluegrass and Old time string band. They are joined by Josh Hallenback and Dylan Fixmer.

Hard Pressed has recorded one CD so far. From 2001-2010, Cory toured nationally with the Paonia-based band "Sweet Sunny South". They recorded four studio albums and one live album with the band.
Taking their music from the "front porch", Hard
Pressed may be found playing in regional venues, festivals, or maybe even on a street corner in any town, busking whenever they find the opportunity. Drop in a coin, kick up your heels and be entertained… and maybe they won't be so "hard-pressed" after a while!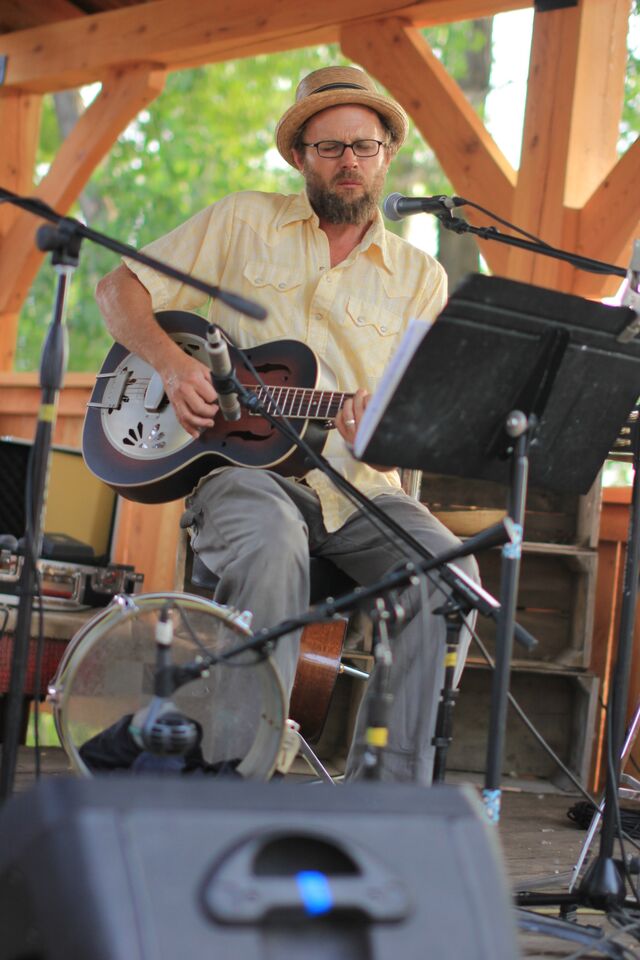 The Kebler Elves is the Americana project of regional musicians Dylan Fixmer, Lizzy Plotkin, and Jon Hickam.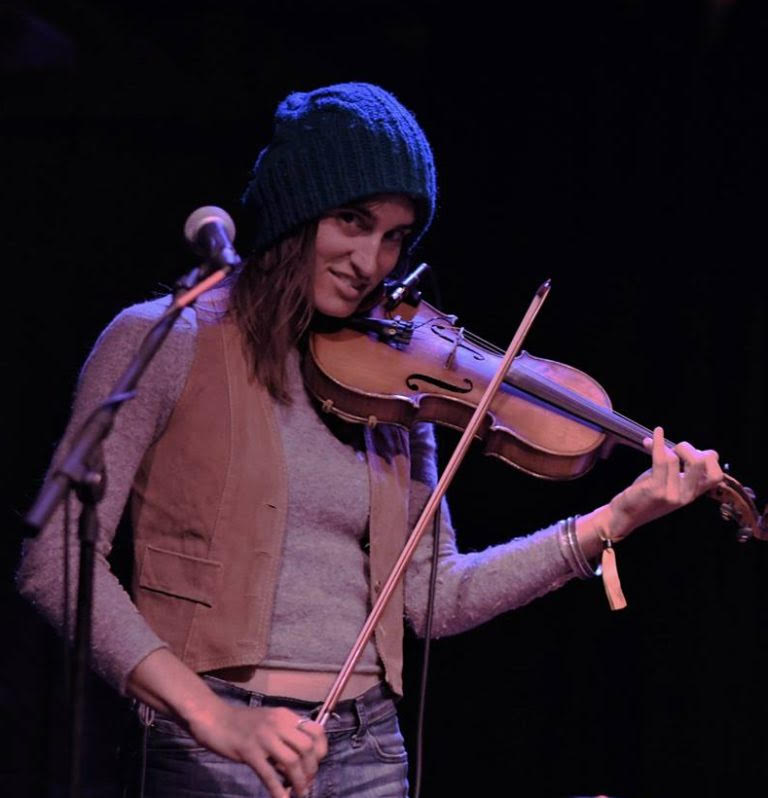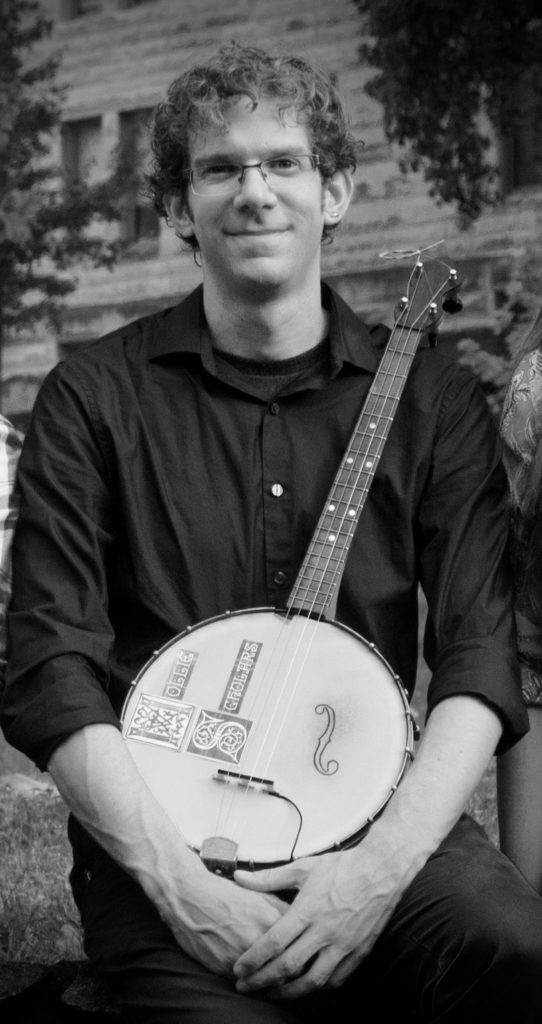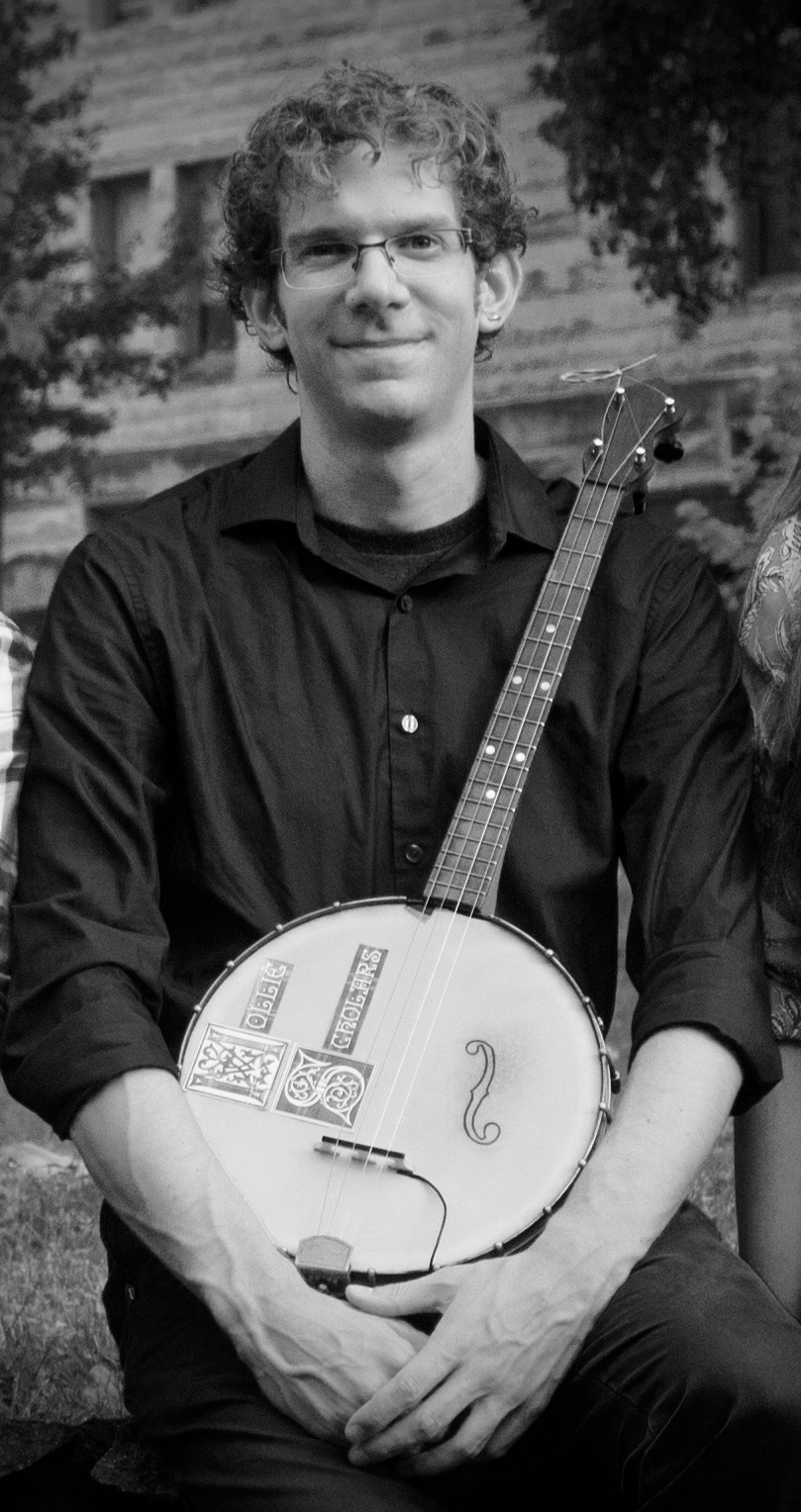 Named after the pass that connects the communities of Paonia and Crested Butte, The Kebler Elves bring the finest in swing, bluegrass, and old-time music from both sides of the pass.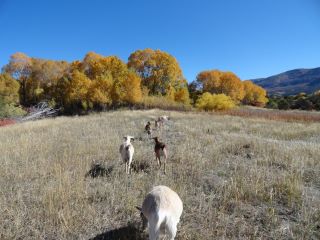 Pure Weed: Minimalist punk from Nic-O, Rose, Rebecca, and Juice. "Like you're swimming upstream and then it's okay. Something things are." Join us for a set of Nu- Cow Punk to close out the North Fork Community Fair.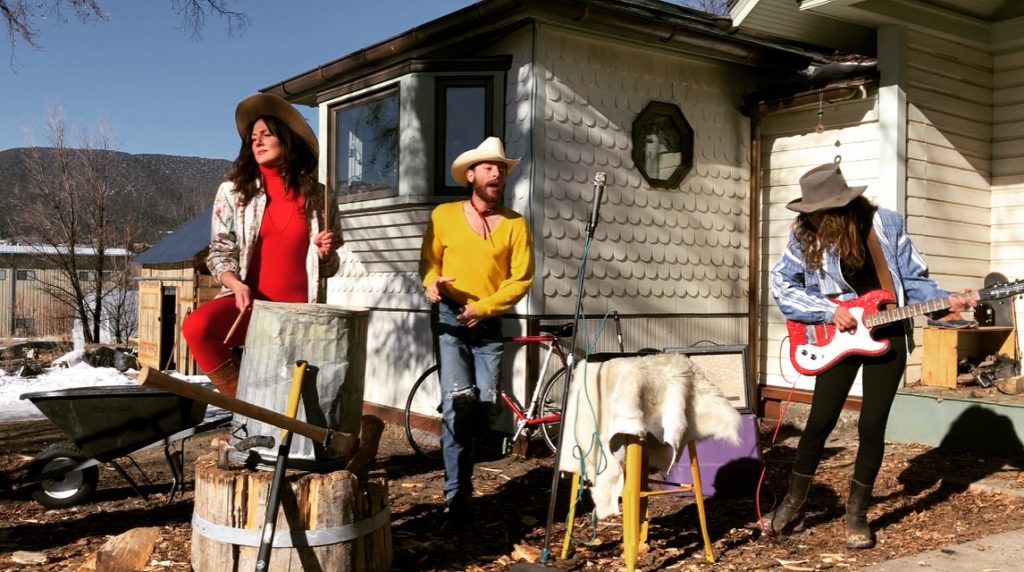 ---
Colorado Farm & Food Alliance and The Learning Council
INVITE YOU TO JOIN US AT THE 5th ANNUAL

North Fork Community Fair
Saturday, May 18, 2019 ~ Paonia, Colorado
At Town Park, 3rd Street & North Fork Ave.
** ACTIVITIES ALL DAY **
Fair features live music, local food and craft drinks, workshops, community groups, exhibitors, vendors, and grassroots activism.
1:00 PM – 8:00 PM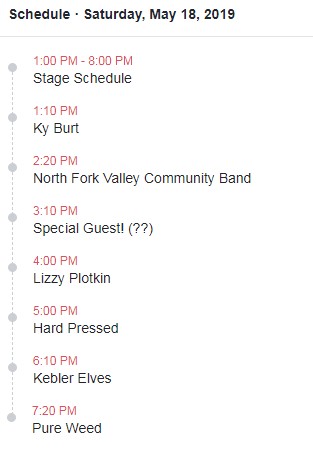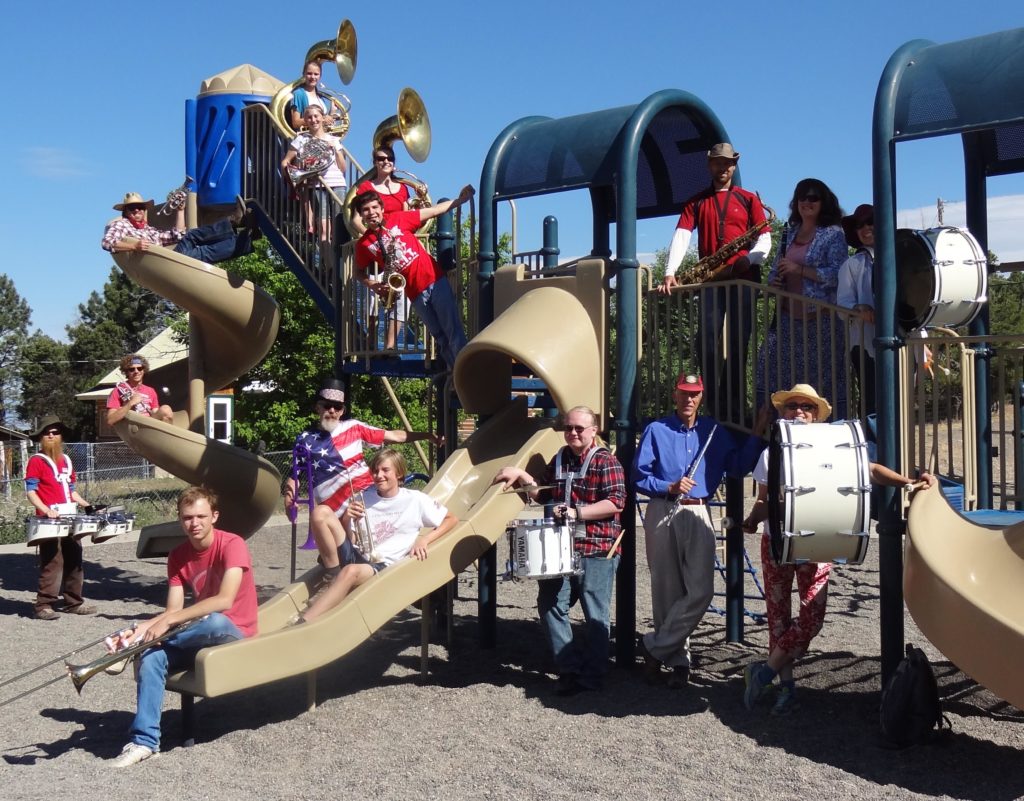 North Fork Community Fair 2019 Sponsors
Delta-Montrose Electric Association, Elevate Fiber, High Country News, Earth Friendly Supply Company,
Rock N Roots Farm, Pickin' Productions, Premier Partners Realty, First
Colorado National Bank, Optibike, Western Slope Conservation Center,
Soil Not Dirt Farm,
Paonia United Brewing, West Elk Winery Association,
Big B's Hard Ciders and Organic Juices,
Remedy Juice Bar & Cafe.
Live Music * Local Food & Drinks * Activities for All Ages * Community Action * Vendors * Workshops * Fun

PAONIA, COLO. (May 2, 2019) – Back for a fifth year, the North Fork Community Fair marks the beginning of this valley's festival season.
It's an opportunity to enjoy spring in this charming mountain town at the foot of the West Elk Mountains, and at the heart of "Colorado's Farm to Table Capital" Delta County's bucolic North Fork Valley.
For 2019 we'll be back celebrating the North Fork with a full day of live music, activities for all ages, and local food and craft drinks. With opportunities to learn about positive actions we can take to support a healthy environment and climate, local farms and businesses, and a fun, vital community.

Read full release here at ColoradoFarmFood.org/communityfair19