Article and Photos by Desdemona Dallas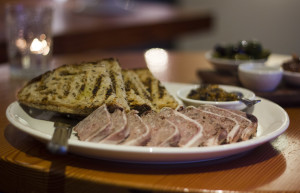 DENVER, CO. – In the realm of climate change you really are what you eat. Our agricultural and food industries have a huge impact on the environment, and a huge stake in keeping it healthy.
Farmers, drink makers, and restaurateurs trying to tackle climate issues are being rewarded by a growing industry of consumers who support the sustainable food movement. On March 9th The Colorado Farm and Food Alliance convened some leading participants in the farm and food industry to put climate change on the table. Hosting this event was The Kitchen Denver restaurant.
Zach Byers, sommelier with the Kitchen Denver, introduced the brief program by noting that  The Kitchen restaurants pride themselves on a unique approach to community and environmental issues. Focusing on local ingredients and a sustainable business model, the Kitchen restaurants also practice "paying it forward," or in this case "planting it forward," by supporting 200 community gardens. These gardens not only improve access to wholesome food but have been learning facilities for over 12,000 students.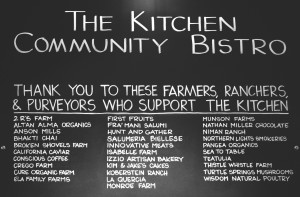 The March 9th event "Climate Change from Farm to Table" was a conglomeration of policy makers, farmers, conservationists, and sustainable food program leaders. The evening featured suppliers from Colorado's North Fork Valley including Thistle Whistle Farms, Ela Family Farms, Peak Spirits Distillery at Jack Rabbit Hill, Big B's Fabulous Juice and Ciders, and Stone Cottage Cellars.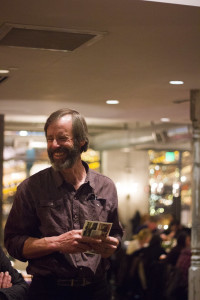 Mark Waltermire from Thistle Whistle Farm and representing the Valley Organic Growers Association talked about the importance of protecting sustainable farm and food systems, adapting to and addressing climate change, and protecting healthy lands and clean water sources.
People gathered over local food discussed their projects and ideas. With full mouths participants saw where the cross sections of their interests lay, because we all eat food. Events like this spark conversation, they remind us that while we may be busy working in our secluded communities, farms or cities mostly alone, there is a broader community beyond these confines working towards the same positive solutions when it comes to issues like climate change.
Pete Kolbenschlag, representing the Colorado Farm & Food Alliance, capped off the brief program with an update on the federal Clean Power Plan. He highlighted the mixed leadership of Colorado's elected officials – praising Governor John Hickenlooper for his support of this landmark rule to reduce carbon pollution from America's power plants and criticizing the state's Attorney General, who has actively opposed the plan.
U.S. Senator Michael Bennet and Congressman Ed Perlmutter, both of whom had staff attending the event, have also been supporters of the Clean Power Plan, Kolbenschlag noted.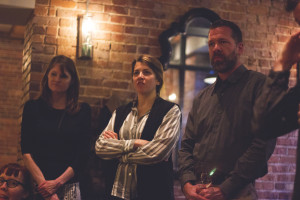 The event, part of a series: "Savor the Quality of Colorado," connects delicious, Colorado-sourced food and drink paired with a message for policy-makers: if you care about what is on your plate, then you need to get active in protecting Colorado's environment.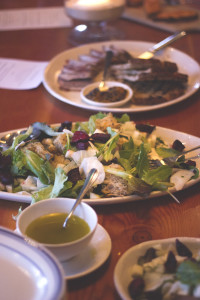 The Colorado Farm and Food Alliance networks Colorado family farms, winemakers, brewers, food producers, chefs, restaurateurs, and consumers. The Alliance connects rural communities, food and drink producers, and consumers across Colorado "in the field and on the plate" to support policy that enhances sustainability and long-term food security.
The event "Savor the Quality of Colorado: Climate Change from Farm to Table" joined farmers, policy makers, teachers, gardeners, and advocates in a common understanding as tangible as the tapas on their plates: we are all working if not in proximity then in tandem for the same outcomes: a future with clean air, water and local sources for healthy sustainable foods and quality crafted drink.
---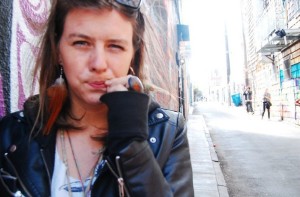 Desdemona Dallas is a writer and photographer currently based in the small town of Paonia on the Western Slope of Colorado.
Through her work Desdemona aims to highlight artists and activists who are engaging in alternative cultural and social dialogues.
The sustainable food movement became a passion of Desdemona's when she opened a vegetarian cafe in El Salvador that focused on buying locally produced food, and teaching organic growing practices to local farmers.
Her website is at www.desdemonadallas.com.