Plan for 35 wells worries activists
When the Bureau of Land Management proposed offering tens of thousands of acres for oil and gas leasing a few years ago in the North Fork Valley, organic farm owners Jason Trimm and Alison Gannett heard from customers concerned about the possible impacts.
"We saw revenue lost just from the idea of fracking in the watershed above the farm," Trimm said.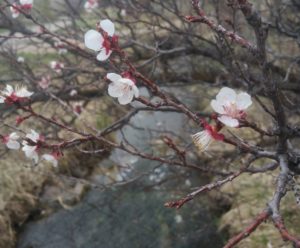 The BLM later deferred the proposed leasing. But similar concerns have prompted the couple, the owners of the Holy Terror Farm in the Paonia area, to join hundreds of other members of the public who activists say have submitted comments of concern about a Gunnison Energy proposal to drill 35 horizontal wells into the Mancos shale formation from five pads in the upper North Fork Valley.
Trimm said that for him and Gannett, it's not a matter of being opposed to energy development in general.
"We're not that way. We're concerned about what we've built here. Obviously, we have our life's stake here," said Trimm, who fears potential drilling impacts such as a spill that could contaminate the irrigation water on his property, and thus potentially the products he sells.
Trimm and Gannett were among some 25 farm, food and drink related businesses that signed a letter put together by the Colorado Farm & Food Alliance, Slow Food Western Slope and Valley Organic Growers Association raising concerns about Gunnison Energy's plan.
"In general, we support energy policy and public lands management that directs industrial activities away from important agricultural areas and water supplies, and that encourages a sustainable future," the groups said in their letter.
"… The North Fork Valley's economy relies more on protecting the natural amenities and resources of the valley than on exploiting them. Pinning hopes on yet another boom/bust extractive industry is a strategy for further economic malaise and stagnation."
Read the full article in the Daily Sentinel. 
Read our letter to the U.S. Bureau of Land Management > NorthFork.MancosDevlopmentPlan (pdf)