Winter 2020 began with the Colorado Farm & Food Alliance preparing for our annual North Fork Valley "fly-in" to Washington DC, which we organized in partnership with the Western Slope Conservation Center. COVID-19 was just beginning to catch the world's attention, and we managed to make our trip and get home safely just before travel and the nation shut down.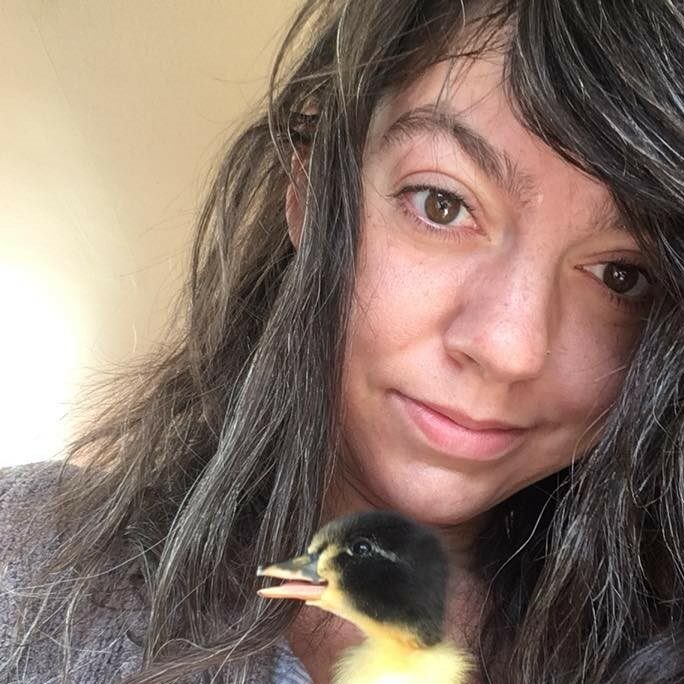 While there, we were able to meet with congressional committee staff, national organizations, and members and offices of the Colorado Senate and House delegation. We appreciate the opportunity to bring our perspective to decision-makers and allies there, and we look forward to keeping western Colorado's lands, water, and climate front and center in much of our 2021 work.
This past spring, the Colorado Farm & Food Alliance welcomed Elizabeth Agee as our Community Cultivator, to oversee our Just and Sustainable Food Systems program. And while this spring and summer brought complete changes to all our plans, we were able to shift priorities to meet the new challenges the year brought.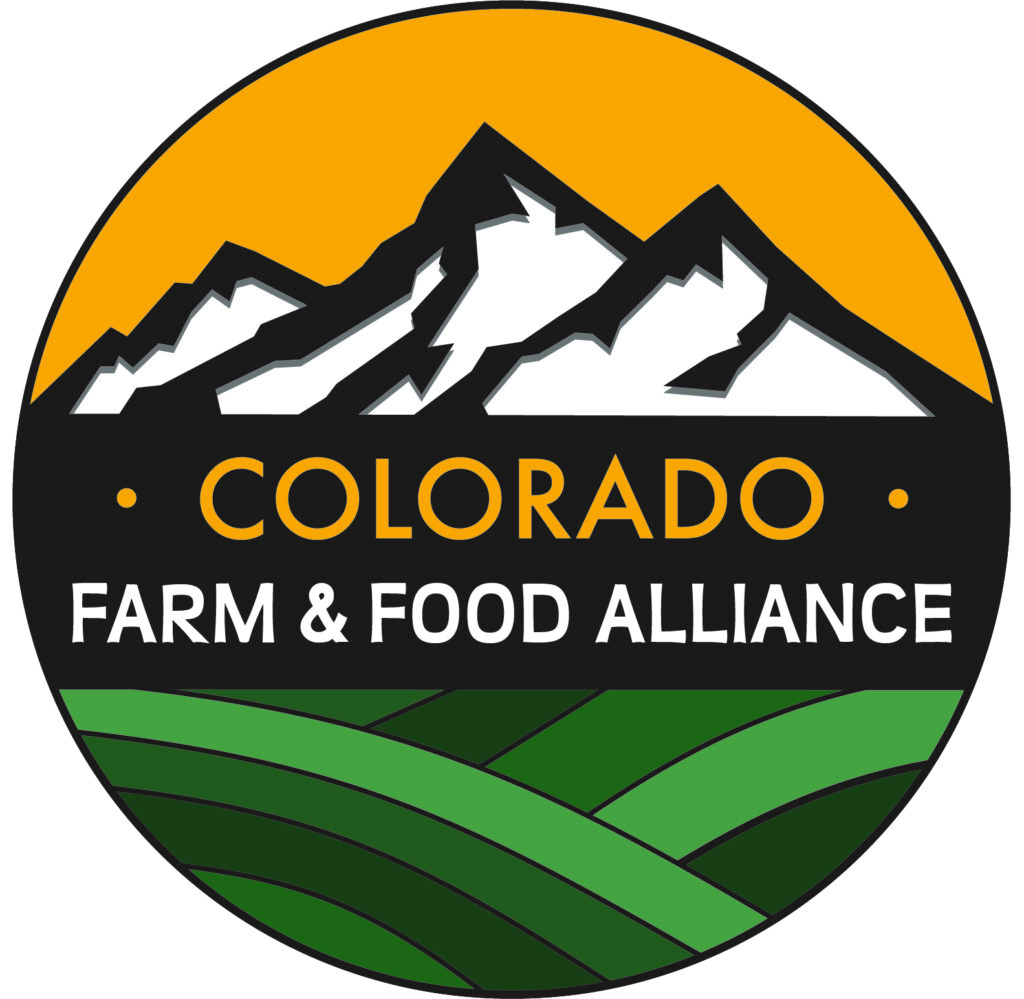 Out of the picture was our premier event: the North Fork Community Fair, as well as workshops, community meetings, and other public activities. Instead we turned our attention to supporting the local food industry, and to help address the expected rise in food insecurity.
Our Plant-a-Row/Just Good Food project was created to help support local food production and to get fresh fruit and vegetables into western Colorado food-sharing programs. Through the help of our amazing volunteers and a wealth of in-kind support, we were able to deliver over 8,000 lbs. of fresh local produce into the regional food sharing system. We also shifted to developing online workshops and content, and we will post our first online workshops this winter.
In the summer we also unveiled a new logo – designed by Kai Images, as an in-kind professional donation facilitated through the Catchafire organization, as part of a 2019 grant from Patagonia.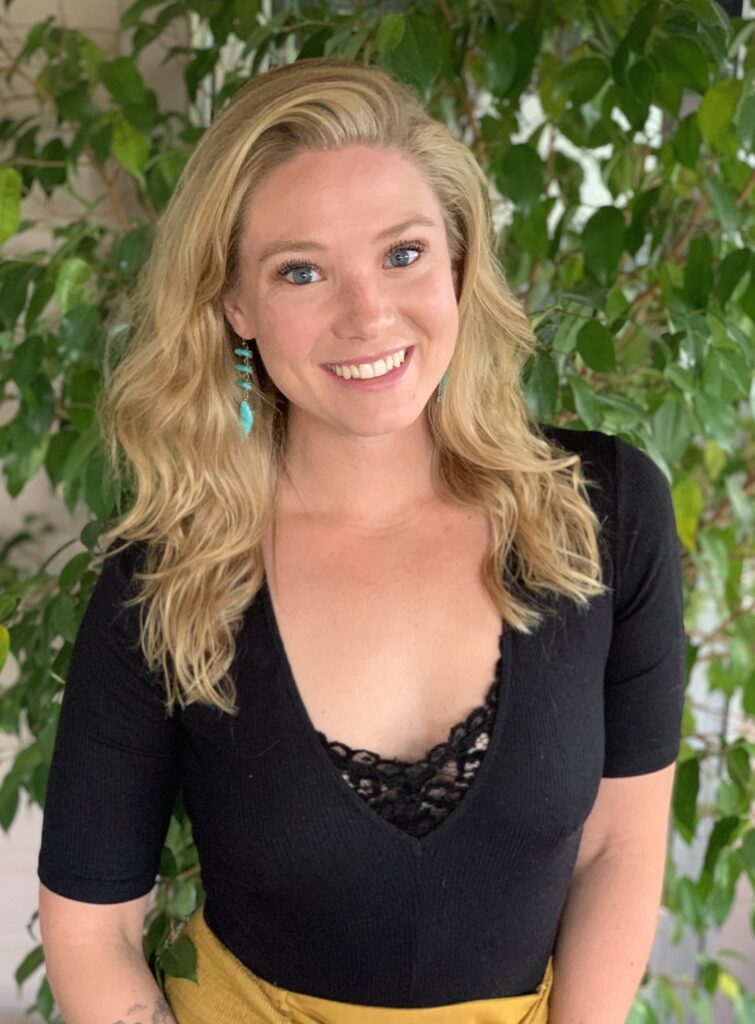 This fall, Killian Rush joined our team as Outreach and Development Manager. Killian will oversee our Secure Local Foodsheds program, as well as help with communications and development. We began to create a Local Food Action Map, developed by Lauren Traylor, to support area farms, food businesses and organizations in the Gunnison Basin area, and beyond. It will become public at the start of the year.
This fall the Colorado Farm and Food Alliance helped bring rural voices to bear around oil and gas regulations that were under consideration to better protect our air, water, wildlife, and health. The Colorado Oil and Gas Conservation Commission recently completed its "mission change" rule-making which put human health, public safety, and the well-being of our environment first when regulating the oil and gas industry.
And we commissioned our Community Farm mural project–currently being painted by Seth Weber at our Paonia office. We look forward to hosting an open house sometime in 2021 to show it off.
As 2020 ends, we have to be thankful we weathered a tough year and even logged some gains and success. We realize this is a difficult time for our communities, and we have big plans to be part of the solution in 2021. We will be sharing more online workshops, launching an initiative to strengthen food equity in the region, and preparing for an even larger Plant-a-Row effort for the coming growing season.
This winter we will debut our Local Food Action Map starting with the Gunnison and Lower Dolores basins, supported by other programming that will feature and highlight the vibrant businesses, organizations, and local food leaders and efforts to secure a more just and sustainable food system.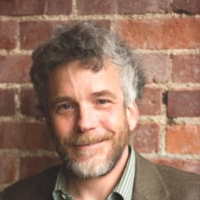 Staying true to our roots working to protect the North Fork's agricultural lands and operations from oil and gas leasing in water supply areas and on the surrounding public lands, the Colorado Farm & Food Alliance will continue to elevate the voices of rural Coloradans around these issues in 2021. We are proud to continue our partnership with the Western Slope Conservation Center, and the Keep the North Fork Fruitful campaign. We will also be adding new programming with our Climate Action from Farm to Table project, to support climate-forward policy, regenerative agriculture, and rural transition and adaptation.
We hope to bring back public events sometime in 2021 and we even have a few surprises in store that we will be rolling out in the winter and spring!
As the year closes out, even one many are glad to see go, we especially appreciate the trust others have shown by contributing to our work, even in a time of great uncertainty. Through grants and donations, in-kind gifts, with your time as volunteers, and by participating in our activities and efforts in all the ways you have, we were able to make a real difference in 2020.
We look forward to the year ahead, and thank you now for your continued support.
---
Our Vision
The Colorado Farm & Food Alliance envisions a Colorado where a strong local food movement supports communities that are economically secure, socially equitable, and ecologically resilient.
We support a thriving farm and local food economy that supports producers and workers, that strengthens community, and that increases food security. We work to ensure nutritious local food is available and affordable for all Coloradans.
And we advocate for climate action to ensure a future in which agriculture can flourish, and for policies that protect healthy, productive lands and abundant, clean water on which our food systems depend.
PS: If you want to make a year-end contribution to keep this work going, you can do that here.