Planting gardens isn't just for Spring! In Colorado, there are three main times to plant vegetables: Cool season crops in early spring to mid May comprise the first planting, warm season crops from mid May to early summer the second and mid July or later for the third. A lot of the cold weather varietals planted in May also thrive from late summer into fall. Instead of seeds having to wait for the soil to warm, they have a longer period of warm days to develop then mature into sweetness with cool autumn nights. Leafy greens that have a tendency to bolt in June and July will thrive and be able to develop quickly in August and September with warm soil temperatures then mature when the weather cools off, mitigating the risk of bolting and slowed development. Also, a lot of the warm weather crops that you might have planted in your gardens will begin to develop and take off, if they haven't already!
What to Grow
The best fall vegetables to plant are those that develop in 60 days or less. Greens, roots and brassicas do especially well when planted in early August. Some of the other varieties you can plant include broccoli, cabbage, kale, kohlrabi, lettuce, radishes, spinach, carrots, beets, Swiss chard, celeriac, fennel, rutabaga, tatsoi, mache, sorrel, mustard greens and sugar snap peas.
Extending the Season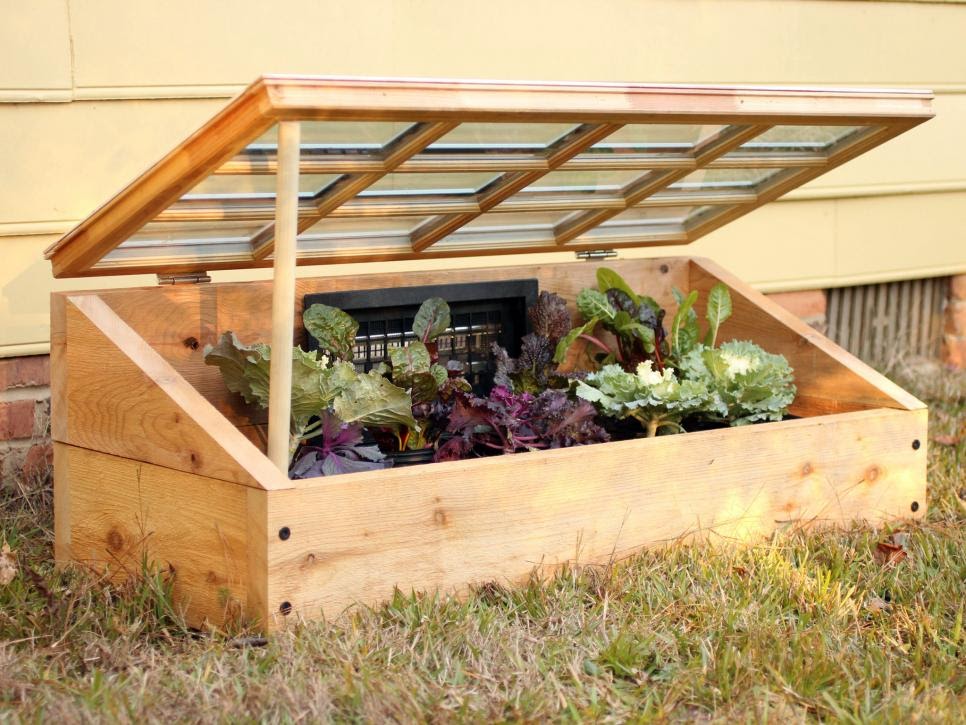 Cold frames and hoop houses are a great way to extend the season in both Fall and Spring. The added protection will allow your fall crops to continue to develop after early frosts so that you can make the most of the harvest.
This infrastructure also allows you to get a head start on the growing season in the Spring by offering an insulative layer to protect young spring greens and get a head start on the growing season in March or April.
Direct sow vs in trays
All of the plants mentioned above can be direct sown, tucked into the open spaces of your garden or to replace crops that have been harvested in spring and summer. Make sure to ensure good soil to seed contact by pushing down on the soil over the seed with your fingers and water in well when planting. Utilizing locally adapted seeds to the SW such as those saved from your own garden or vegetables grown in the area or from local seed companies like High Desert Seeds (http://www.highdesertseed.com) and Native Seeds (https://www.nativeseeds.org) will ensure more resilient crops and abundant harvests.
You can also start seeds in trays a month or so before you are ready to transplant the crops to your garden. I like to start brassicas like kale and broccoli raab and greens like spinach, mustard greens and tatsoi in trays in mid July and then transplant them to the garden the second week of August. This gives them a head start and also offers a bit of shade protection to the roots and tender greens that you direct sow around them.
Growing Chart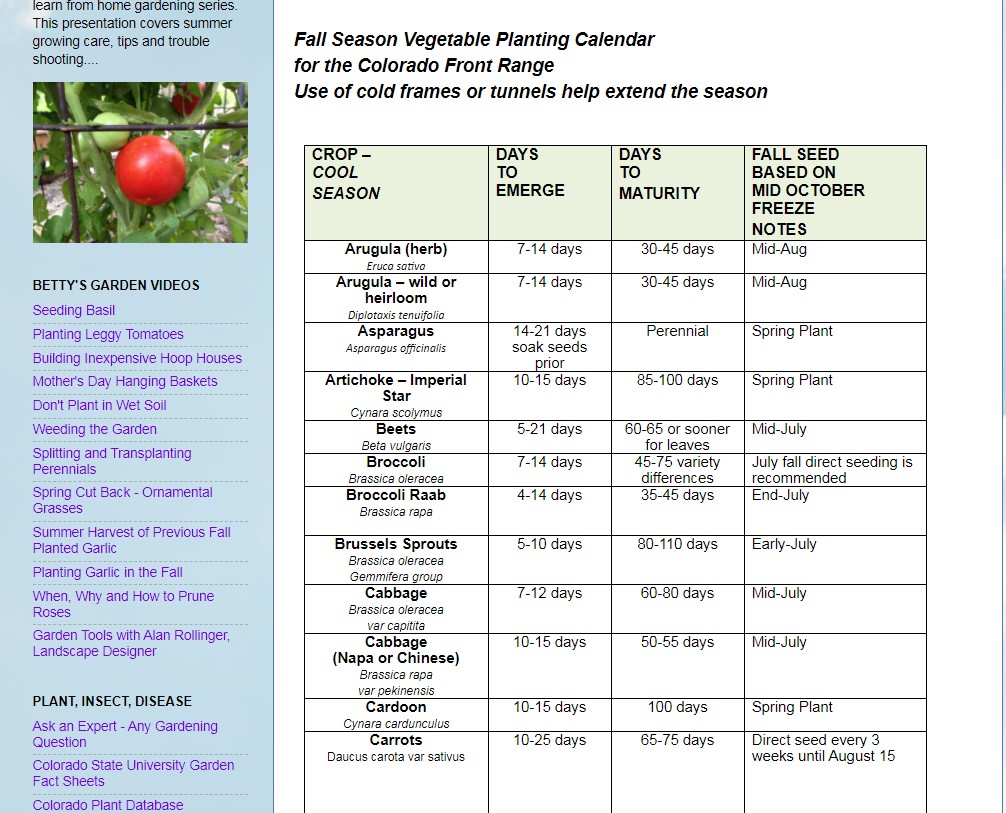 Here is a chart that demonstrates the crops that can be grown in Colorado, how long they take to mature and the best time to plant!
Colorado Farm and Food Alliance – Just Good Food
Colorado Farm and Food Alliance's Plant-a-Row project has been well received with 10 participants growing food to donate to Delta County food sharing efforts and over 100 volunteer hours served distributing food at local food banks.
So, if you're considering a late summer planting, consider adding a little extra. It's not too late to start a garden or be involved!
If you are in Delta County and would like to help grow food for those in need, or help get food out to people experiencing food insecurity by helping with a harvest, at a food bank, or some other need, please sign up here! 
If you do want to grow to help provide food to those in need in addition to your own kitchen, we can provide seeds and some basic consulting to help you get your garden off the ground.

When you are ready to harvest, keep some for yourself and drop the rest off to be donated. We can even help you harvest and bag the produce, just email Elizabeth at cofarmfood@gmail.com to coordinate a time.
To make a donation supporting the work of Colorado Farm and Food Alliance, please go here.